There are plenty of factors that go into whether it's a good time to sell your home; the current real estate landscape ticks just about every box.
By Acts Retirement-Life Communities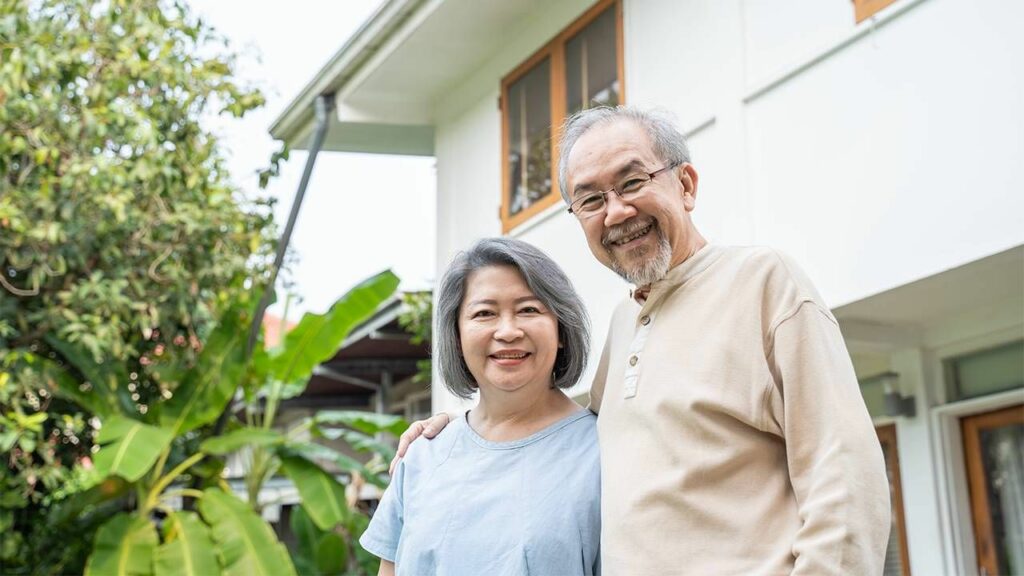 The old saying "strike while the iron is hot" — which means you should act when you see an opportunity instead of waiting to see if conditions change — can be applied to so many different situations. Whether it's asking that special someone out for coffee, jumping at the chance to switch careers or investing in something with the potential to really deliver, taking a leap of faith when such an opportunity arises can pay off in any number of great ways.
It's very much the same when it comes to selling your home. Sometimes, the stars align just right, and the conditions for a seller's market dominate. Capitalizing on such good timing is a major boon for anyone with plans to move, especially if you're looking for ways to maximize your nest egg for retirement.
The perfect storm of conditions is upon us. Here's why now is the best time to sell your home. 
Time and Circumstance
There are plenty of different variables that go into whether it's a good time to sell your home, and the current real estate landscape ticks just about every box. Traditionally, the spring season is the busiest, as home buyers begin looking in earnest once the weather turns warm again after a long, cold, wet winter. This means your home could attract more attention if you put it up on the market during the spring.
The spring real estate market rolls around every season, though; it's pretty predictable. What isn't, however, is how hot the real estate market is for other important, albeit temporary, reasons. First, post-pandemic trends have seen people leaving urban areas, driving up demand for larger homes in nearby suburbs. Plus, interest rates remain historically low, which means it's much easier for buyers to afford larger mortgages. Additionally, with so many people opting not to move during the pandemic, this sky-high demand meets unusually low supply. Taken together, this means the market supports historically high home prices — for now. 
More Reasons Why It's a Good Idea to Sell Your Home Now
Seasonal and situational market conditions that favor sellers won't last forever. Eventually, the spring busy season will end. Meanwhile, life attempts to approach normalcy with the coronavirus pandemic, and this may slow down the COVID-inspired housing spree. Additionally, rising inflation rates are likely to trigger increases to base interest rates, which would result in mortgage affordability being negatively affected. All of these reasons are excellent examples of why considering selling your home now could be a good idea.
But it goes further than that, especially for anyone either approaching retirement age or who is currently enjoying their retirement at home. While some people are able to stay in their family home after they retire — a practice called aging in place — for others, there may be good reasons not to. Here are just a few of them. 
Aging in Place Costs More than You Think
Owning your own home might give you a place to keep all your stuff, but the care for a large house can be expensive. Between utilities like heating, cooling, water and electricity, the costs of yard work and trash removal, and having to repair or replace any damage to your home, that nest egg of yours could become depleted. And that's not even including paying property taxes. In other words, though your home may be paid off, there will continue to be costs for upkeep.
This is why so many retirees decide to sell their homes and move to an independent living community instead. The cost of living at one of these communities can be more affordable than maintaining a large property, comes with fantastic amenities and leaves you with few responsibilities for things like maintenance and repair. Plus, the sale of your home may provide you with equity for the move — anything left over could go toward your nest egg.
Click here to read about the hidden costs of home ownership after retirement. 
Some Independent Living Communities Help You Save on Medical Expenses
Besides the cost of living, the biggest expense older adults may face is healthcare. Medical expenses that aren't covered by Medicare can run high and having the resources to pay those expenses is important to live comfortably. This is where selling your home and moving to an independent retirement community could help.
Some modern retirement communities, called continuing care retirement communities, work on a principle of continuity of care. This means that your medical needs can be met if your health situation ever changes. For instance, if your spouse finds themselves needing help with daily living, you won't need to move off campus to an assisted living facility. You can get assisted living care or even skilled nursing care right on your current campus, around your current friends. Moving to a continuing care retirement community, like Acts Retirement, could lock in the cost of your medical care from day one — where costs never change over time. This can make the thought of selling your home less scary.
Click here to learn about the average cost of an independent living community. 
Other Benefits of Moving to an Independent Living Community
Affordability is a huge reason why people often sell their homes and move to an independent living community. Stress-free living certainly can't be undersold! But living in one of today's modern retirement communities offers so much more, as these gorgeous, resort-style campus settings offer so many different amenities that living in one of these communities, for some, can be like being on permanent vacation.
Inside and out, these communities have it all. Recreational spaces like swimming pools, fitness centers, walking trails, picnic and gardening areas, game and card rooms, and library reading rooms are just the tip of the iceberg. Activities like painting, drawing and pottery lessons in fully equipped art studios or woodworking instruction in crafting spaces also abound. Plus, opportunities exist for fine on-campus dining experiences and entertainment in performing arts rooms can be all part of the deal.
Don't just downsize — rightsize! Read 13 tips for downsizing your living space. 
Act Now — Or At Least Do More Research
Real estate market conditions change so rapidly that you can easily blink and miss it. There's no guarantee that we'll see such a great seller's market again any time soon. It's a great idea to act now!
Still wondering if now is the right time to move? Click here to read more about why you should sell your home when you retire.